Learn how to properly clean your pistol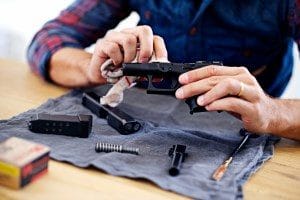 This class is intended for men and women new to firearms who want to learn the proper way to clean their pistol. The class will initially cover general firearm safety and unloading. We will instruct you on how to take down your pistol and clean all of the parts of your firearm, then reassemble while properly lubricating the pistol. Finally, we will show you how to reload and prepare your pistol for carry, or how to prepare it for storage.
We will provide all cleaning supplies and tools needed for the class.
Please let us know what type of pistol you will be bringing ahead of time. Please be sure the pistol is UNLOADED prior to bringing it to class.
The class session will last about an hour and costs $35.
To sign up for any class or for any questions, call Terri at (813) 210-0929 or email me at Terri@BrandonGunSchool.com
Learn How to Clean Your AR-15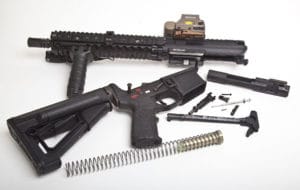 Total breakdown and knowledge about your rifle:
Bring your own CLEANING KIT WITH ROD or you can purchase cleaning kit at the store
You will need to purchase NON CHLORINATE BRAKE CLEANER at any local car store
Bring rags and an old towel
The class session will last about an hour and costs $40 prepaid.
To sign up for any class or for any questions, call Terri at (813) 210-0929 or email me at Terri@BrandonGunSchool.com